Alecia Aungst, LMT
Massage Therapist in Bucks County, PA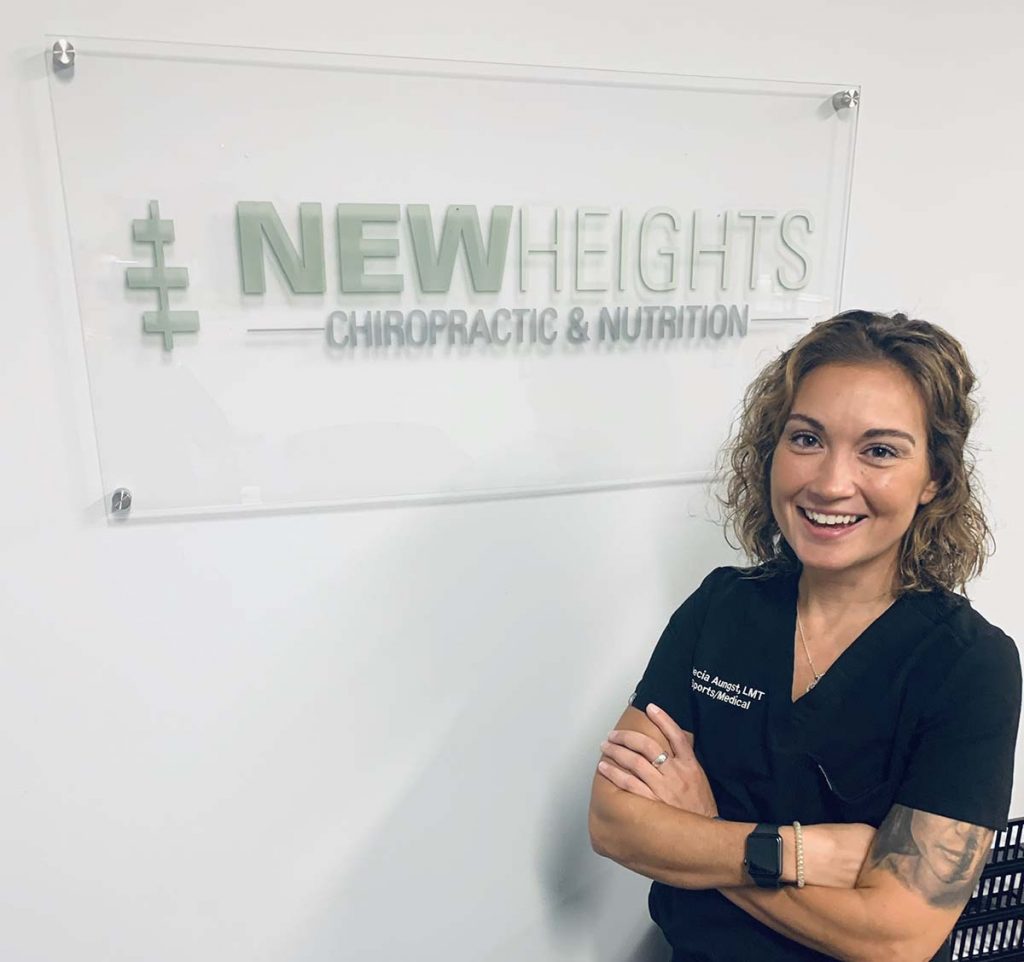 Owner of Aungst Restorative Therapy, LLC
Alecia is an insured license massage therapist in Bucks County, Pa who graduated first in her class with high honors from Metro Beauty Academy in Allentown, PA in November of 2016. 
Alecia's qualifications include: Swedish Massage, Deep Tissue Massage, Sports Massage, Trigger Point Therapy, Thai Massage, Medical Massage, Clinical Massage, Prenatal Massage, and Chair Massage. 
Further credentials are cupping and sports stretching, cupping for the athlete to assist in myofascial release, massage therapy for sports injuries, clinical massage protocols for sciatica, clinical massage protocols for tension headaches, clinical massage protocols for TMJ and she is a Certified IASTM (instrument-assisted soft-tissue mobilization) Practitioner (ie: Rockblades, FAKTR).
Alecia is also certified in stretching instruction through the American Sports & Fitness Association.
Sports Massage, Medical Massage, ROM (range of motion) Thai Massage and Deep Tissue Massage are Alecia's specialties. She, respectively, has a passion for helping those with chronic disease and ailments. Alecia enjoys caring for and educating people on the physiological and the psychological benefits of massage therapy as our bodies consist of more than just tendons, muscles, ligaments and bones. 
Neurology plays a huge role in the way one's body functions; nevertheless our body is presented as being an entirely neurological entity. In addition to massage being woven into the neurological aspect, Alecia aspires to help touch the lives of those who struggle with PTSD, anxiety and mental health disorders, including but not limited to: athletes, veterans, the general public, and those alike.
Alecia is vibrant and compassionate and has a genuine love for helping others. She strives to give her absolute best to all of her clients. Her tenacity and dedication in taking people, young and old, to new levels is unrivaled.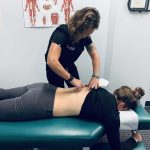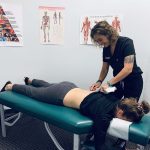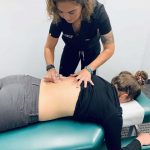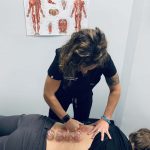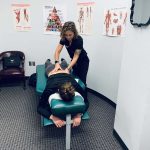 Sports Massage
Alecia has three-plus years of experience in sports massage therapy. As an athlete herself, she is passionate about providing athletes that extra edge in performance which is essential to any and all athletes, especially those in high-performance sports. Sports massage therapy has gained the attention of athletes, novice to professional, and has become an integral piece of the latest athletic regimen.
As athletes become more educated and aware of not just the training itself but the caring for the wear and tear of muscle structure along with injuries that may occur through strenuous activity and movement, they are realizing that massage is a key component to an all-around training program and workout experience.
Medical Massage
Alecia has three-plus years of experience of medical massage therapy while working with chiropractic physicians. She has discovered the vast range of therapeutic benefits that massage therapy has to offer while going hand in hand with the medical field and providing patients the added benefit of continuity of care.
Patients can undergo medical massage as a part of a larger physical therapy regimen for various chronic problems. Some examples of this include, all but not limited to: experiencing significant decreases in levels of pain and inflammation throughout the body, helps in aiding with sleep patterns and also advances the healing process of injuries.
However, most importantly, a greater benefit to medical massage therapy is that it offers a natural alternative in reducing chronic pain and acute pain levels to avoid people being prescribed addictive medications. If you are someone that experiences any kind of pain or discomfort on a daily basis, you are not alone.
Unlike traditional massage, medical massage focuses on a particular medical diagnosis as part of a physician's treatment plan, and can be recommended for a variety of conditions. Alecia's experience with medical massage therapy patients include:  those with carpal tunnel syndrome, tennis elbow, arthritis, psoriatic arthritis, rheumatoid arthritis, and bursitis.
Additionally, she has treated cancer patients, those that suffer migraines, complex regional pain syndrome (CRPS), Ehlers-Danlos Syndrome, POTTS, Parkinson's Disease, strokes and vertigo, amongst others. Medical massage isn't a particular style of massage in itself, rather it applies the various massage techniques already in practice to achieve several client-specific medical goals. Medical massage therapy may also include trigger point therapy as well as active release technique (ART).
Thai Massage
Newly certified in Thai massage, Alecia has taken a deep interest in learning the benefits of Thai massage and the history behind the ancient style of massage therapy that Thailand brought about since the 1900 century.
Thai massage, also known as Thai yoga, consists of the practitioner actively stretching the client's body and it is intended to help people feel relaxed and rejuvenated. The passive stretching in Thai massage is great for loosening up the limbs and creating a feeling of freedom throughout one's body, making you feel truly alive from the inside out.
Thai massage boasts various benefits, some of which include reducing stress levels, supports higher levels of energy, decreases body stiffness, relieves headaches, stimulates circulation throughout the body, increases range of motion, and even improves athletic performance.
Deep Tissue Massage
Alecia has three-plus years of experience with deep tissue massage while working on clients who are athletes, bodybuilders and powerlifters. The techniques in deep tissue massage are specific to breaking up scar tissue, fibrous tissue, and adhesions.
Ultimately, the goal of a deep tissue massage is to get the muscle to initially relax so that the lower layers of connective tissue can be worked and released. Benefits of deep tissue massage are: better workouts, improved sleep regimen, relaxed state of mind, eliminates acute and chronic pain, and improves overall health and wellness.